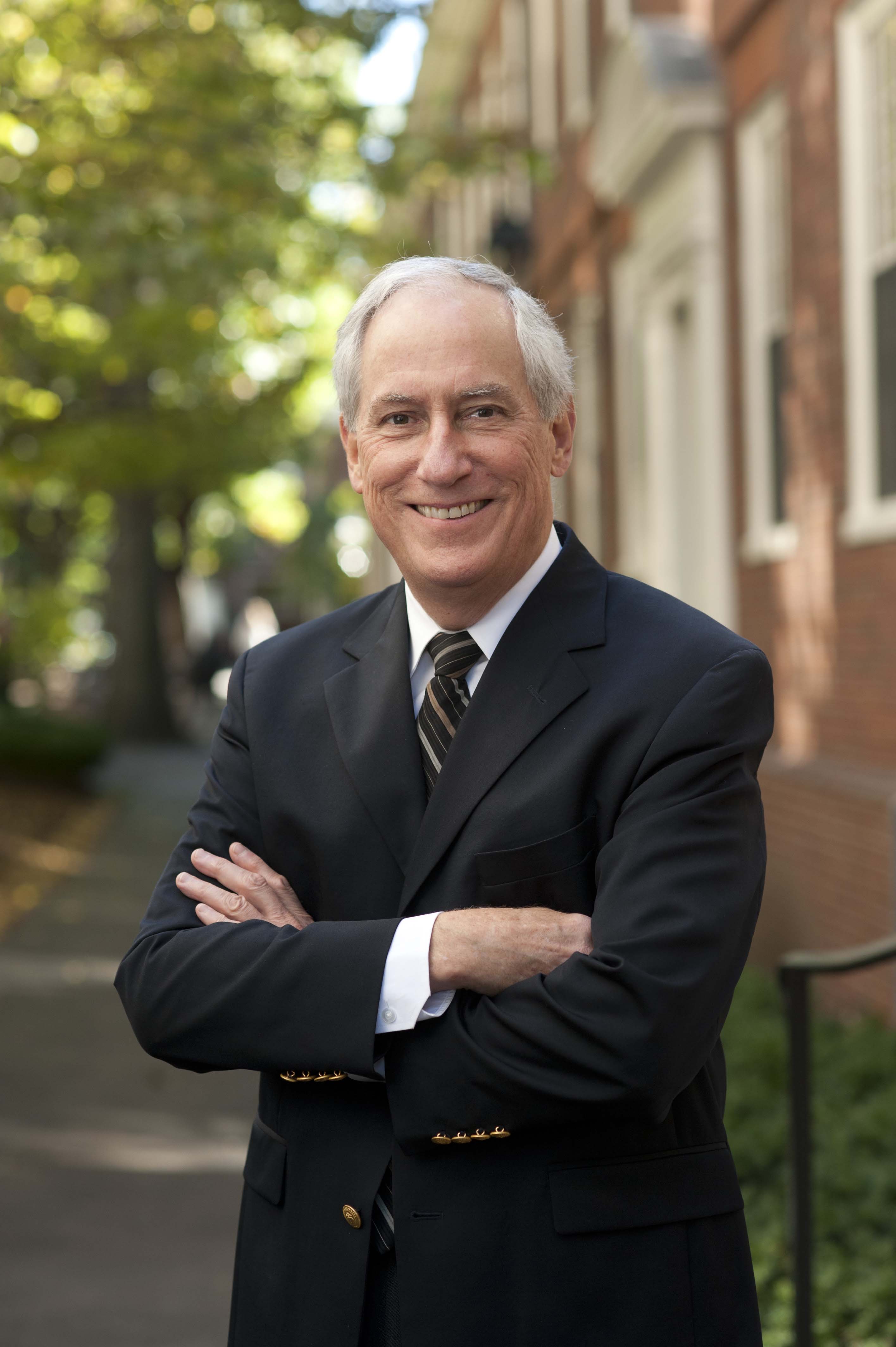 Robert Darnton, Director of the University Library at Harvard University and one of the preeminent scholars on France in the  eighteenth century will speak at Bryn Mawr College Thursday, November 8that 7:30 pm in the Thomas Great Hall.   The title of his lecture is Digitize, Democratize: Libraries and the Future of Books.
His articles on ebooks and the proposed Digital Public Library of America in the New York Review of Books, the New York Times and other publications in recent years have made him one of the the most influential and widely read figures on the future of books, scholarship, and academic libraries.  Links to several of his major articles on digital libraries are at the end of this post.
Robert Darnton taught at Princeton from 1968 until 2007, when he became Carl H. Pforzheimer University Professor and Director of the University Library at Harvard.  He has served as a trustee of the New York Public Library and  as president of the American Historical Association.  Among his honors are a MacArthur Prize Fellowship, a National Book Critics Circle Award, election to the French Legion of Honor, and the National Humanities Medal conferred by President Obama in February 2012.  He has been a member of the Digital Public Library of America Steering Committee since its founding in 2010.
He has written and edited many books, including The Business of Enlightenment: A Publishing History of the Encyclopédie, The Great Cat Massacre and Other Episodes in French Cultural History, and The Forbidden Best-Sellers of Prerevolutionary France.  His latest books are The Case for Books (2009), The Devil in the Holy Water, or The Art of Slander in France from Louis XIV to Napoleon (2010), and Poetry and the Police: Communication Networks in Eighteenth-Century Paris (2010).
His lecture at Bryn Mawr is sponsored by the Friends of the Bryn Mawr College Libraries.  The event is free and open to the public.  For information, call 610-526-6576 or emailSpecColl@brynmawr.edu.
Below are links to Robert Darnton's major articles on digital libraries:
Jefferson's Taper: a National Digital Library, New York Review of Books, November 24, 2011
Google's Loss, the Public's Gain New York Review of Books, April 28, 2011
The Library: Three Jeremiads  New York Review of Books, December 23, 2010
Can We Create a National Digital Library?  New York Review of Books, October 28, 2010
Google and the New Digital Future  New York Review of Books, December 17, 2009
Google and the Future of Books  New York Review of Books, February 12, 2009
The Library in the New Age  New York Review of Books, June 12, 2008
Comments Off

on Robert Darnton to speak at Bryn Mawr on Digital Libraries