The librarians have teamed up with Bryn Mawr College's NAACP chapter to showcase Bryn Mawr's print and electronic African-American history collections.
Check out the all new themed bookshelf near the Rare Books & Exhibitions Room on the first floor of Canaday.  The shelf debuts for Black History Month and will stay up for the duration of Spring semester. Plus, see the virtual bookshelf online, in perpetuity, via our Pinterest account.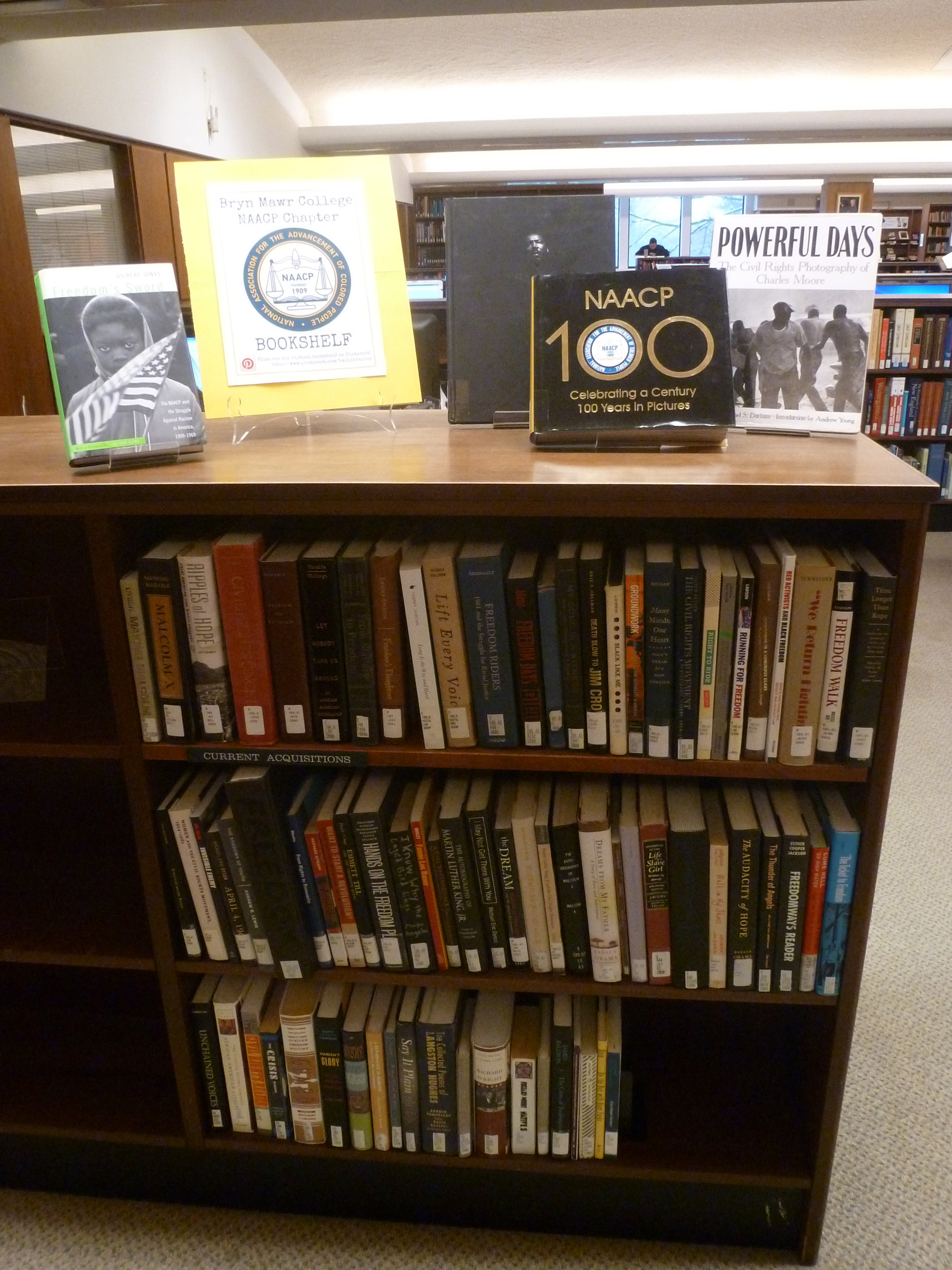 We have also updated our African-American History Research Guide, a convenient pathfinder for finding scholarly sources and primary historical documents relating to the history and experiences of African-Americans.
Comments Off

on Announcing the Bryn Mawr College NAACP Chapter Bookshelf