Present with the Power of Prezi
Open to staff
Wednesday, November 20th
02:30-04:00 PM
Canaday 315 (LLC)
"Prezi is helping reinvent the art of presentation. Farewell, one-dimensional thinking. Welcome instead the power of interconnection, flexibility, and the unexpected 'Aha!" – Chris Anderson, TED Curator.
Prezi is an internet-based presentation tool that organizes content in zooming and rotating frames on a virtual canvas. Watch http://www.youtube.com/watch?v=pxhqD0hNx4Q to learn more about Prezi and decide if this class is right for you! No prior experience with Prezi, PowerPoint, or other presentation software is necessary.
In this class you will:
Become familiar with the Prezi environment
Discover Prezi's tools and their functionality
Work towards creating your own Prezi
Learn about options for presenting and sharing
Register here:  (http://www.signupgenius.com/go/4090F48AFA628A20-bring) If you are interested in attending the class but you are unable to register using the provided link, please email staffedclass01@brynmawr.edu
If you are interested in learning more about Prezi, but you are unable to attend on the specified date, check out the tutorials on the official Prezi Youtube channel: http://www.youtube.com/playlist?list=PL09A34EF19596B7BB
This class is a part of our "By Request" series, a pilot project offering classes in requested technologies, software, or services used around campus or beyond Bryn Mawr.  Participants in these courses will be expected to self-teach, learn from interested colleagues, and consult outside documentation in continuing to use Prezi, as IS does not provide expertise in this topic.
This class is being offered by Local Learning Support, a program that provides learning support by working alongside staff in participating departments with the goal of creating a community of technologically self-sufficient and adaptable staff. The Local Learning Support team is working with specific departments this semester, but all staff members are welcome to attend any staff education course being offered, regardless of whether or not their department is currently working with a Local Learning Support Specialist.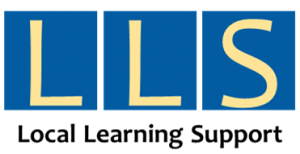 Comments Off

on Upcoming Staff Class: Present with the Power of Prezi – Fall 2013