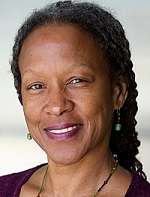 Information Services invites you to
FREEDOM RIDERS
Abridged Screening, Talk & Discussion
with featured speaker
Lecia Brooks
Outreach Director of the Southern Poverty Law Center & Director of the Civil Rights Memorial Center
April 10, 2014 ~ 4:30PM ~ Carpenter 21
Free and Open to the Public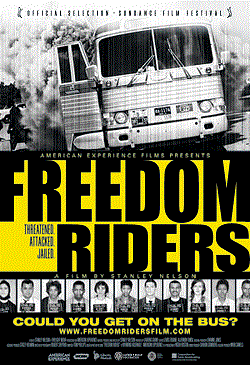 The Freedom Rides of 1961 marked a pivotal moment in the long Civil Rights struggle that redefined America. Freedom Riders, a film by Stanley Nelson, tells the terrifying, moving, and suspenseful story of a time when white and black volunteers, riding a bus into the Deep South, risked being jailed, beaten, or killed, as white local and state authorities ignored or encouraged violent attacks. Based on Raymond Arsenault's book, this documentary film offers an inside look at the brave activists who took the civil rights struggle out of the courtroom and onto the streets of the Jim Crow South.
View the full film any time at: http://createdequal.neh.gov/films/freedom-riders
For more information on this event and on all the films in the series
http://www.brynmawr.edu/library/createdequal

The Created Equal film series is made possible through a grant from the National Endowment for the Humanities and the Gilder Lehrman Institute of American History. Additional thanks to Bryn Mawr College co-sponsors: Africana Studies Program, Bi-Co Education Program, Graduate School of Social Work and Social Research, History Department, Information Services, The Pensby Center & the Bi-Co Program in Gender and Sexuality.
Comments Off on Created Equal Film Series: Freedom Riders Screening, Talk and Discussion 4/10 4:30pm