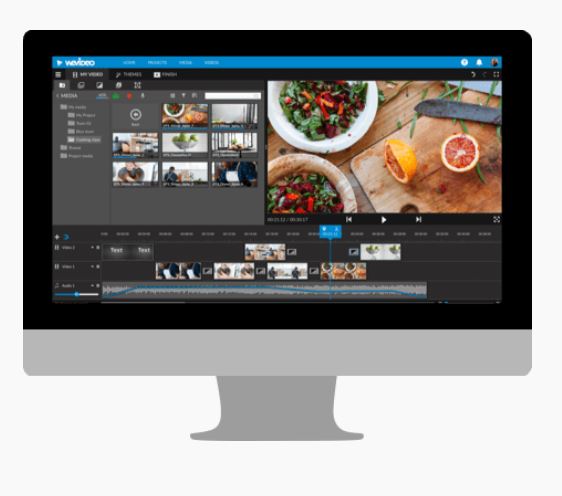 Need to make a video? LITS is delighted to introduce a new, easy-to-use digital storytelling and video-editing tool called WeVideo.
Unlike most video-editing software, WeVideo is a cross-platform, web-based tool that supports collaborative work. Project files are stored in the cloud and can be shared with multiple editors working on different devices. Finished videos can be exported as MP4 files suitable for online publishing and sharing. Bryn Mawr's WeVideo subscription also includes access to a library of royalty-free audio and video clips, images, title slides, and video effects.
WeVideo was designed for digital storytelling assignments and similar projects to produce short, web-distributed video. It cannot be used for feature-length or non-compressed videos (e.g., documentary films); Adobe Premiere remains the college-provided tool for those types of projects. Bryn Mawr's WeVideo license is also limited to current students, faculty, and staff, but users who wish to continue using WeVideo to edit and publish projects after they leave can purchase individual subscriptions.
Please see our Tech Documentation for instructions on creating a WeVideo account, creating a video project, video-editing basics, and exporting and sharing your videos. For video tutorials, see the WeVideo Academy or the in-app tutorials available through the help icon.
Comments Off

on WeVideo for Digital Storytelling and Video Editing